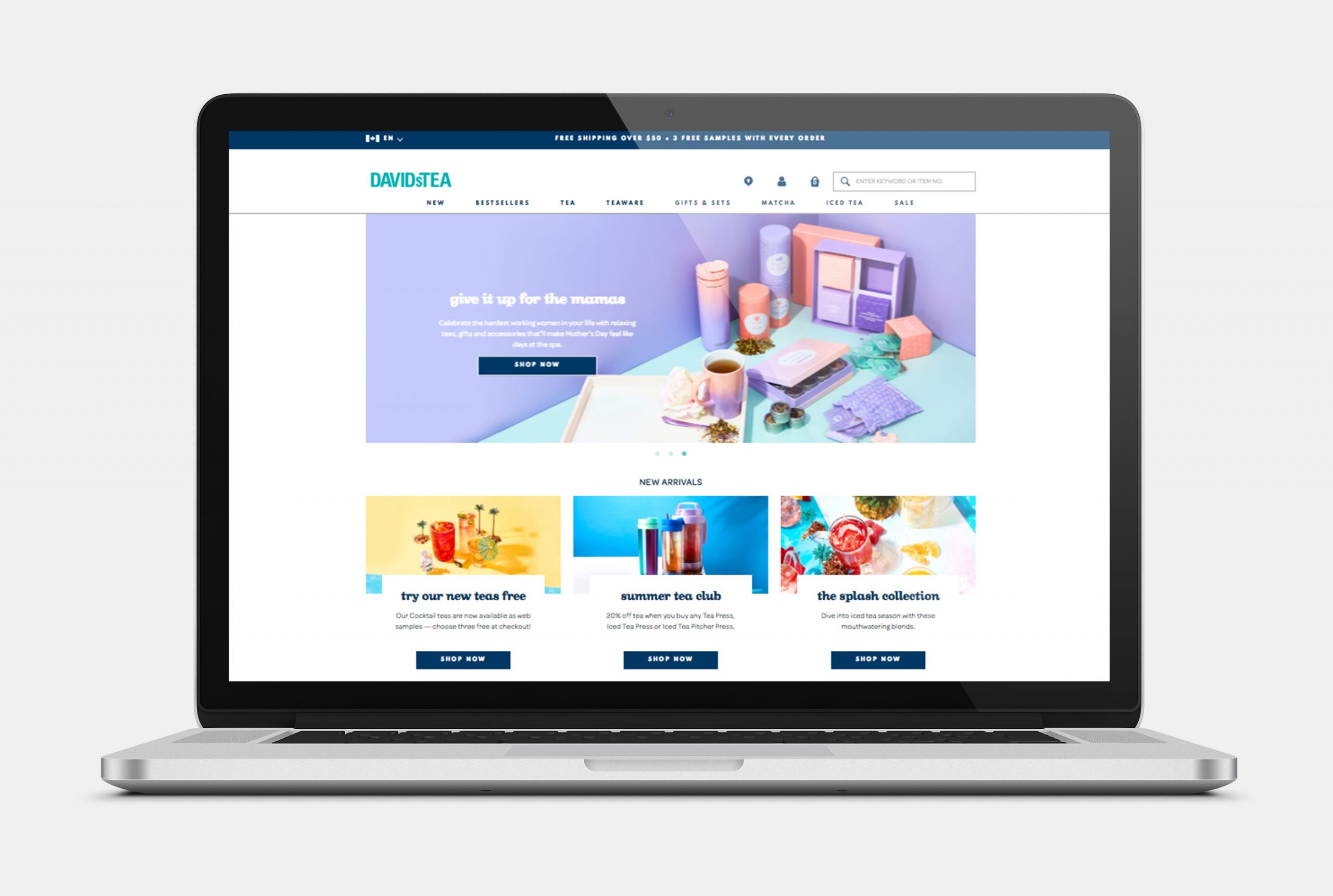 Mobizcorp is proud to announce the launch of the new online shop of our customer DAVIDsTEA.

DAVIDsTEA Inc. (NASDAQ\:DTEA) is Canada's largest retailer for tea and accessories with more than 240 million CAD revenue and 240 stores in Canada and the US. Customers can choose from over 100 types of tea, including exclusive blends, limited edition seasonal collections and exotic infusions from around the world.

Mobizcorp has created a digital experience for DAVIDsTEA that is just like their teas – colorful, lively and vibrant. From conceptional design, consulting, agile project management, implementation up to ongoing optimization Mobizcorp was and is responsible for the smooth realization on Salesforce Commerce Cloud.
Contact us