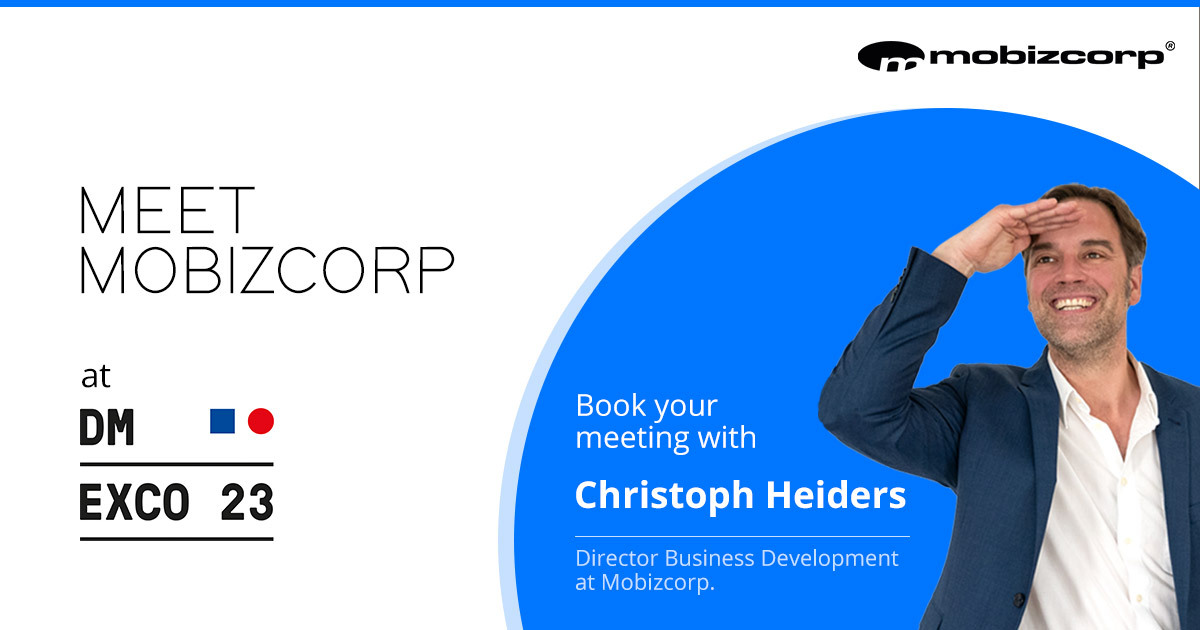 Like every year, this September we at Mobizcorp are travelling to Cologne to take part in DMEXCO 2023. Meet us on the 20-21st of September to discuss your eCommerce challenges, goals and vision.
DMEXCO brings together industry leaders, marketing and media professionals, and tech pioneers to set the digital agenda. Every year, it's a great opportunity to learn together, get inspired, build connections, and turn ideas into actions outlining the future of the digital economy and driving market value.
Reserve your time slot to meet with Christoph Heiders – our Director Business Development. You can get to know more about what we do at Mobizcorp, how we successfully help our international clients drive innovation, solve their digital challenges and achieve desired results, as well as what we can offer your digital business.
Contact us