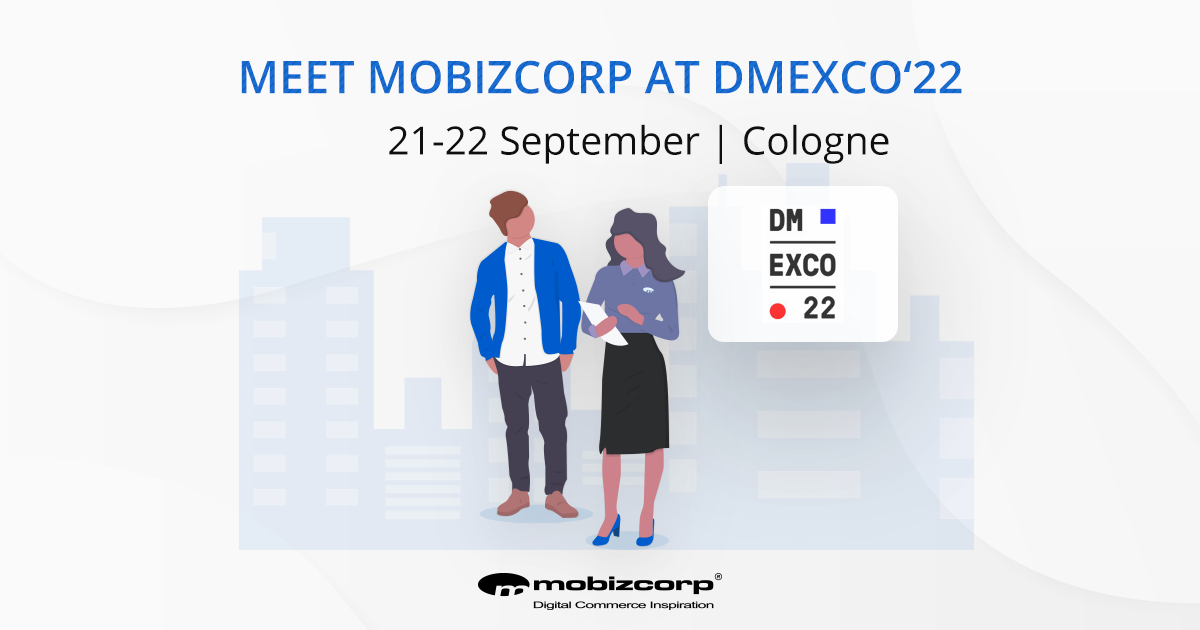 This month, Mobizcorp is participating in DMEXCO 2022 in Cologne, which takes place on the 21-22nd of September. We are excited that the conference is back again to its usual after switching to an online format during the pandemic. Meet us there to talk about your eCommerce challenges!
DMEXCO is the meeting place and a community for the leading minds and key players in digital business, marketing, and innovation. At the event, industry leaders, marketing & media professionals, and tech pioneers learn together, get inspired, build connections, and turn ideas into actions.
Reserve your time for an appointment with us to get to know more about Mobizcorp and how we can help you to solve your digital challenges and achieve your desired results!
Contact us