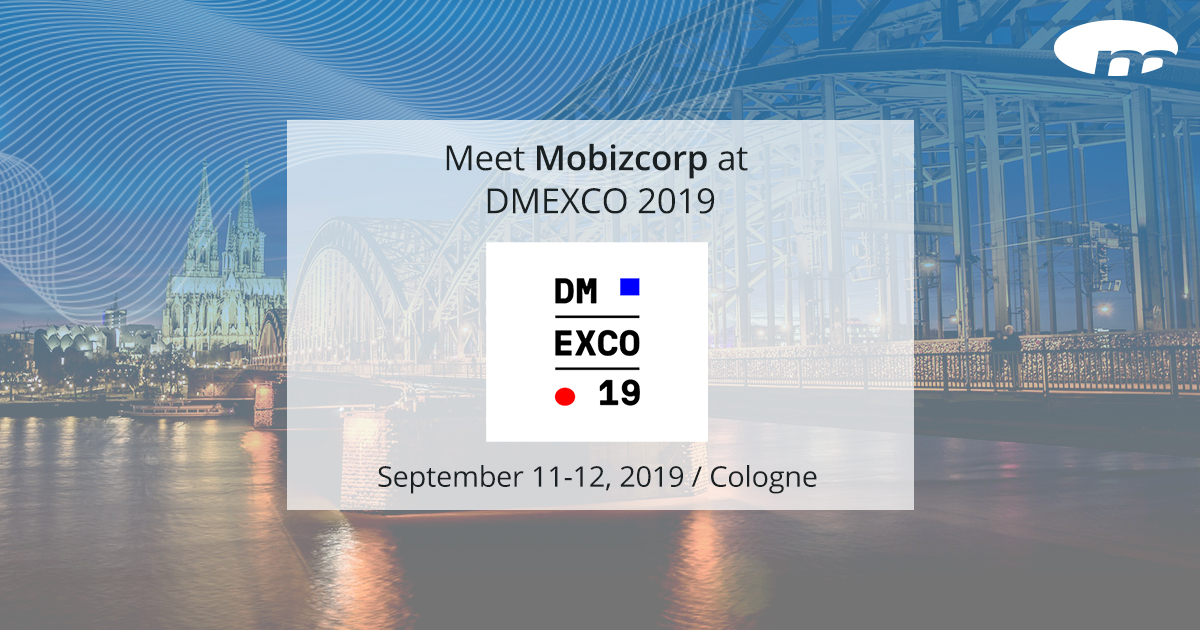 As in the previous years, Mobizcorp takes part in DMEXCO 2019 in Cologne. Let's talk about your eCommerce challenges: meet us at the event on the 11-12th of September, 2019.

DMEXCO is the meeting place and a community for key players in digital business, marketing, and innovation. At the event, industry leaders, marketing and media professionals, and tech pioneers learn together, get inspired, build connections, and turn ideas to actions.

Reserve time for an appointment with us to get to know more about Mobizcorp and how we can help to solve your brand´s challenges.
Contact us