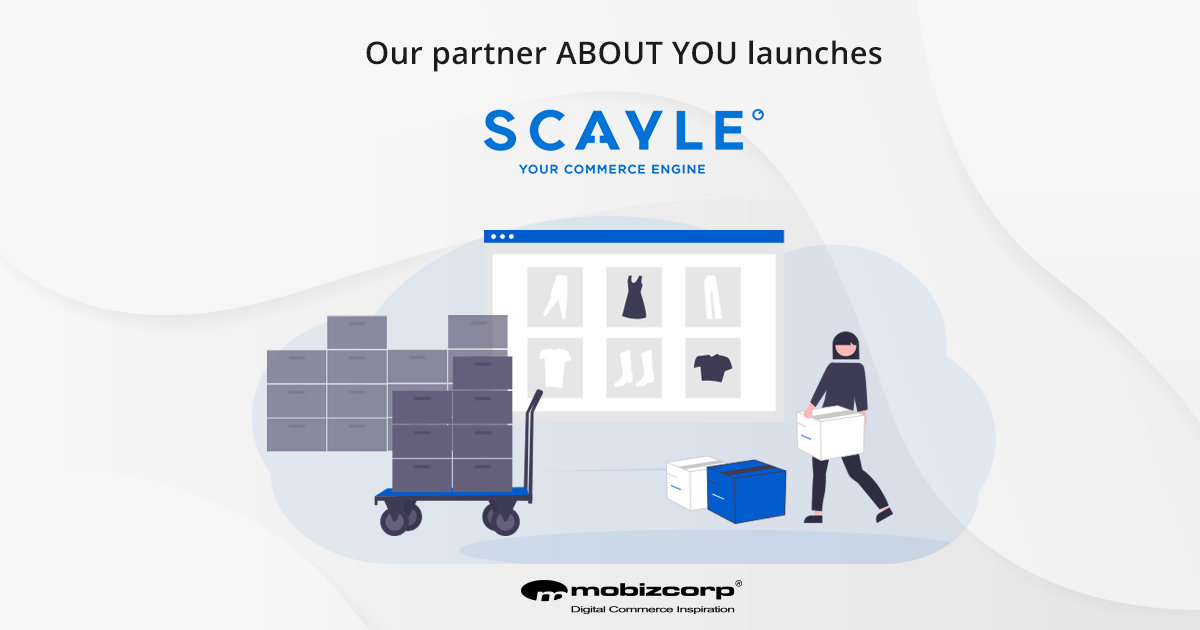 On November 2, 2021, our partner ABOUT YOU Holding SE has launched SCAYLE Commerce Engine. SCAYLE enables brands and retailers to scale their commerce business with the help of three components: commerce technology, online marketing, and commerce operations. The three services of SCAYLE can be tailored to the individual needs of brands and retailers and are not limited to any specific product category or industry. All components are already in use at ABOUT YOU and are constantly being enhanced and advanced – in 26 European markets to date.
Since 2018, ABOUT YOU has already been offering its shop software to other companies in the enterprise sector as a licensed product with additional managed services. Today, about 100 online shops of leading brands such as Marc O'Polo, Depot, The Founded, and Tom Tailor are already running their business on SCAYLE.
Being one of the first implementation partners of the SCAYLE Commerce Engine, Mobizcorp helps online retailers efficiently migrate to a proven, scalable platform. Check out more about SCAYLE – an all-in-one, API-based eCommerce infrastructure where all services, systems and operations are already included and send us a contact request if you would like to know more.
Contact us