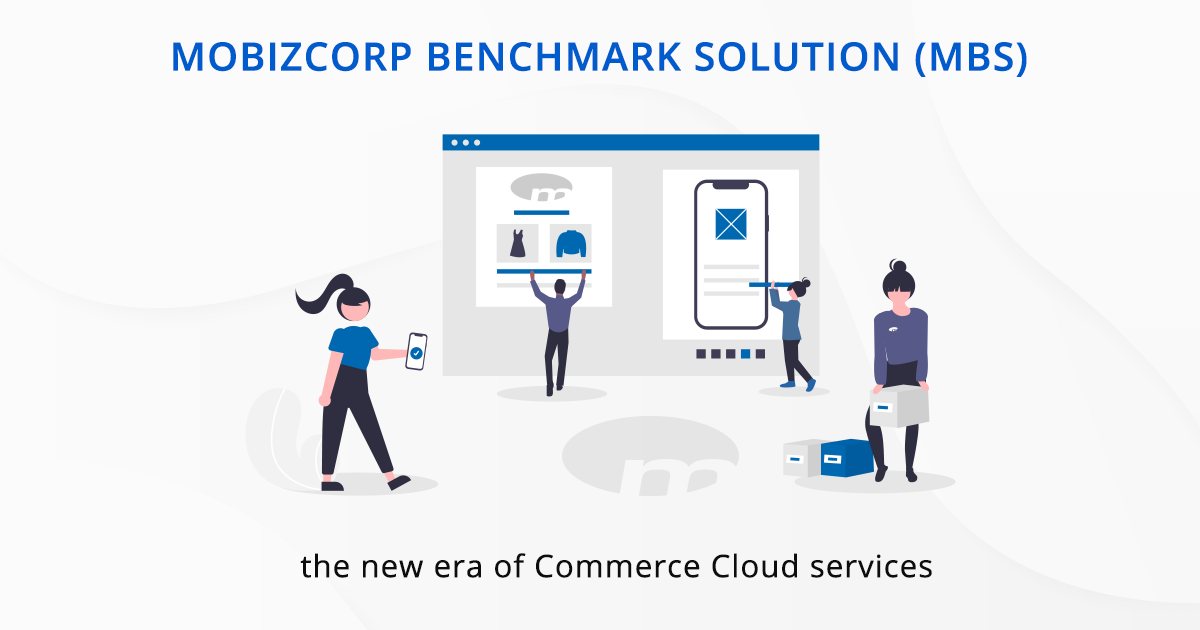 Mobizcorp Benchmark Solution (MBS) is the time- and cost-efficient way to successful eCommerce based on one of the world's leading eCommerce platforms — Salesforce Commerce Cloud. Salesforce provides the Storefront Reference Architecture (SFRA). Based on this, MBS provides clients with a best-practice implementation that already includes a ready-made, revenue-generating solution approach.
Common challenges
Strategic eCommerce projects and re-platforming have always been connected to growth goals and improvements, but also with uncertainty and hazard. Even more so, in the unsettled times of the pandemic, projects today have to allow for fast time-to-market and considerate budgets.
On the other hand, transforming your online business to adapt to changes and enable growth is more crucial than ever. Speed, flexibility and business value are the key drivers of success.
Start smart by learning and adopting from the best
Mobizcorp has reviewed and taken into account the findings of 450 commerce sites and the diverse experience of more than 100 clients worldwide to create a kind of best-of Commerce Cloud. We helped to build our clients' eCommerce on Salesforce, to create a smart solution that combines both control and growth.
We incorporated not only all key success factors for implementation, scope, and UX but also the proven advantages in project delivery and the business value of specifications to offer a unique benchmark solution for Salesforce Commerce Cloud: Mobizcorp Benchmark Solution (MBS).
Leadings brands and retailers provide inspiration for those who are on the journey of rebuilding their online business on Salesforce. Mobizcorp adds guidance and pre-engineered best practices to make things happen in a short time and for a fixed budget.
Get the eCommerce blueprint
By leveraging our experience, retailers get a blueprint of how to build, launch and run a fast-selling online store on Salesforce. A successful eCommerce project is hard work and demanding. That is why we have put together a comprehensive blueprint for starting on Commerce Cloud. Not only is the result launched in time (~4 months) and budget, it is also the best possible and scalable first step into a fast and growing commerce business that can easily adapt to all future challenges.
Start ahead now to stay ahead of the competition with Mobizcorp Benchmark Solution.
Contact us