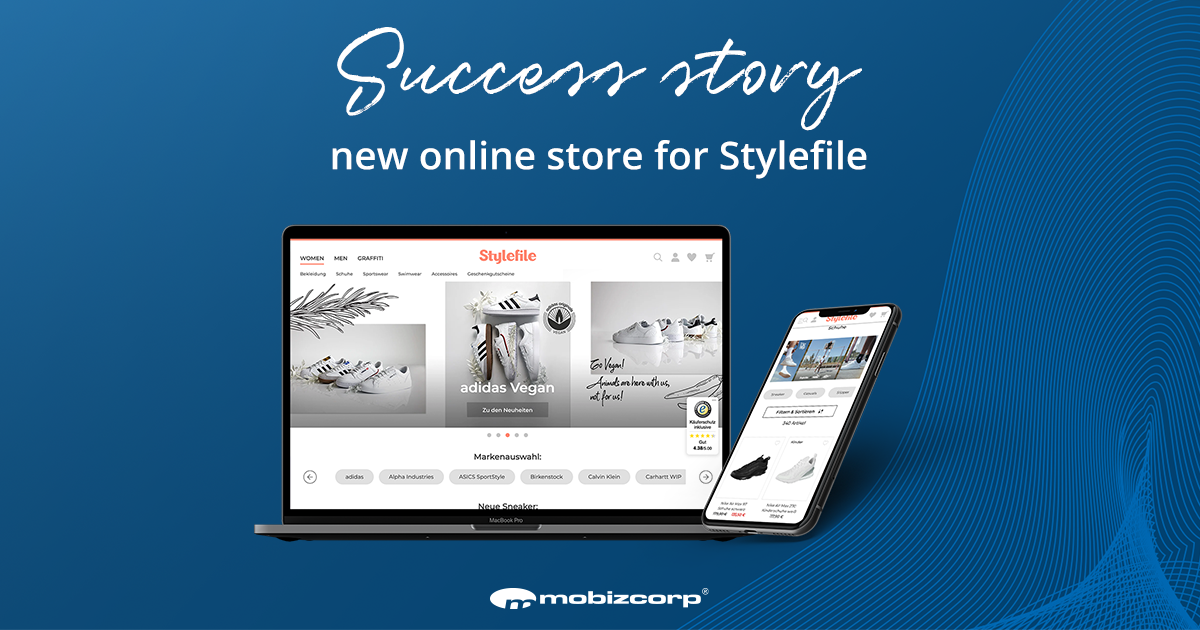 We are excited to announce that we have launched a new, responsive online store based on the Salesforce Commerce Cloud for our customer Stylefile – the streetwear store with over 170 brands offering sneakers, clothing, accessories and everything around graffiti for city dwellers.

Mobizcorp was in charge of the conception and implementation of the new webshop for Germany as well as five more countries. After a successful and timely launch, the new online store was very positively accepted by over five million visitors. New intuitive filter options help to search for specific brands, colors, sizes and styles and thus quickly find the desired item among hundreds of sneaker models.

"We have successfully completed the migration to the Commerce Cloud with the help of Mobizcorp and can now continue on our planned growth path", said Dominic Hoffmann, COO, Stylefile (Publikat GmbH).

With the support of Mobizcorp, Stylefile can now offer its customers a fast and modern online store with numerous services and diverse convenience features based on the Salesforce Commerce Cloud.
Contact us